Trenchless Romania Conference & Exhibition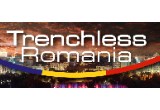 16 June 2021 - 16 June 2021
---
Trenchless Romania Conference & Exhibition is hosted in Bucharest, the capital of Romania, the 12th largest country in the EU, with an area of 237 750 km2 and a population of almost 20 000 000 inhabitants. More than 50% of the population leaves in urban areas that have become very crowded year by year and almost 10% is based in Bucharest. Rural areas constitute a large percentage of the population and therefore have a great need to connect to public utilities.
Romania is an expanding country, with activities in full development, which makes it interesting for investors all over the world. It is country with multiple possibilities that must align to European standards, where the use of trenchless technology has become a necessity as an optimal solution for crossing roadways and other transportation corridors as well as rivers and waterways.
Trenchless techniques combine economic efficiency and environmental protection thus providing a modern approach for the installation, replacement or renewal of all underground utilities, from water, sewer, gas, and industrial pipelines to electrical conduit and fibre optics with minimum excavation and surface disruption.