The latest trenchless news
RediFlow® is an advanced water main renewal system that combines the company's Titeflow® H112 and patented INFRASTOP® technologies.
The company has completed an Initial Study for the proposed Tassajara Hills Pipeline Project, located in California, US.
---
Luc Lupien has joined Electro Scan as the Canadian Director of Business Development, and Nick Jackson has been hired as the company's US Director of Business Development.
---
According to a new report from Bluefield Research, an estimated US$1.6 trillion will be spent on US municipal water and wastewater infrastructure by the end of the decade.
Samuel Ariaratnam, Professor and Chair of the Construction Engineering programme in the Del E. Webb School of Construction at ASU, has been named the Beavers-Ames Chair in Heavy Construction.
Anne Knour, TRACTO, Germany, considers the current sustainable trenchless solutions for building wind power infrastructure.
---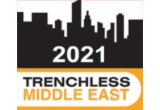 31 May 2021 - 01 Jun 2021
The Jumeirah Beach Conference & Exhibition Centre
The Jumeirah Beach Conference & Exhibition Centre
,
United Arab Emirates
15 Jun 2021 - 17 Jun 2021
East of England Arena & Events Centre
East of England Arena & Events Centre
,
Peterborough
,
PE2 6XE
,
United Kingdom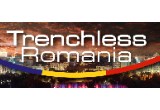 16 Jun 2021 - 16 Jun 2021
---